Sunlight treatment (also referred to as artificial light therapy) was first introduced in Manor Gardens Centre in 1924 and it was used for nearly 50 years.  Very popular in the 1920s and 1930s, it represented a scientific development in terms of novelty and scientific progress.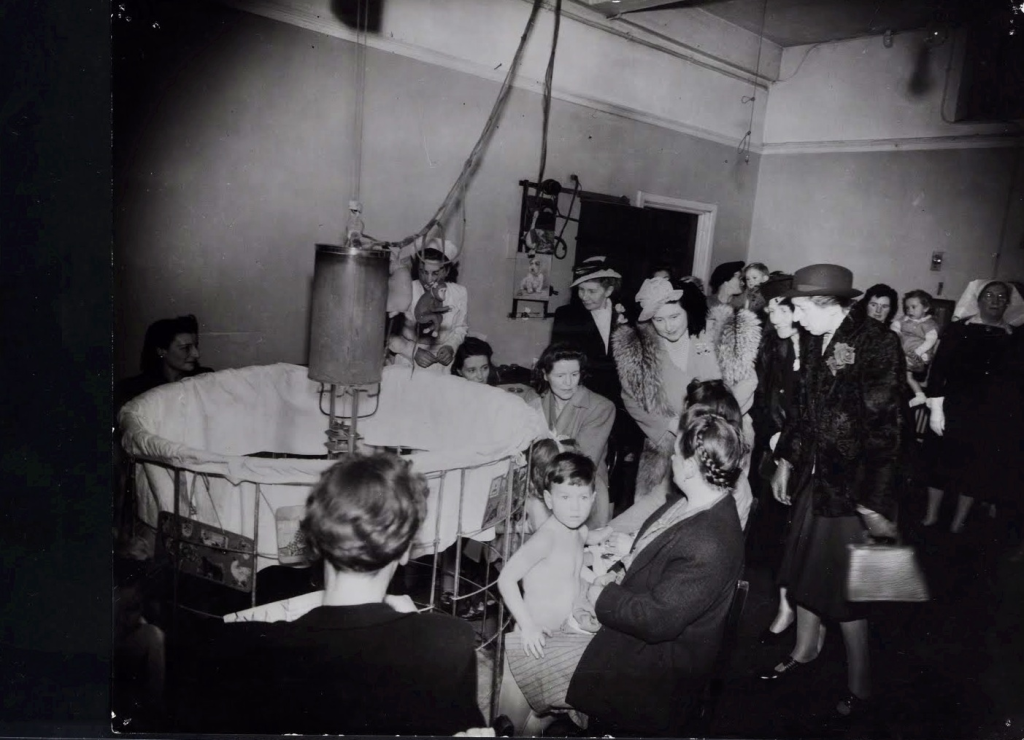 It was used for the treatment of a series of ailments in children thought to be related to vitamin D deficiency like rickets, catarrh, malnutrition, poor muscle tone, and other various conditions, as well as for treating expectant, nursing or ailing mothers.
It was considered particularly effective in the prevention rather than cure of a disease and therefore largely utilised for preventing children develop rickets, to build them up after infectious diseases, to act as a tonic in the sunless months of the year and/or to take the place of the holiday at the seaside.
Treatment regime
Both children and mothers received treatment 3 times weekly from a carbon arc lamp or twice weekly from a carbon arc lamp followed by exposure to a mercury vapour lamp. Both lamps, widely utilised at the time in connection with 'Light' therapy, produced a very bright, dazzling light, almost as brilliant as the sun.
Needless to say, the treatment required medical expertise and surveillance for its operation. During the procedure nurses, mothers and children wore protective goggles. The duration of treatment varied, with exposure beginning with 2-3 minutes and gradually increasing to 20 minutes. Sometimes, whenever possible, this form of artificial light treatment was entirely replaced by outdoor sunlight or used in conjunction with natural sunlight.
History of artificial sunlight; success – criticism – debate
AUDIO: Frederick North talking about sunlight treatment.