Eileen was born in 1934 in Islington, and lived and worked her whole life in the borough. Eileen trained as a midwife at Manor Gardens, during which time she had to live with the midwife who was responsible for her training. After qualifying, she came to work at Manor Gardens, and worked for 30 years as a district midwife from 1963.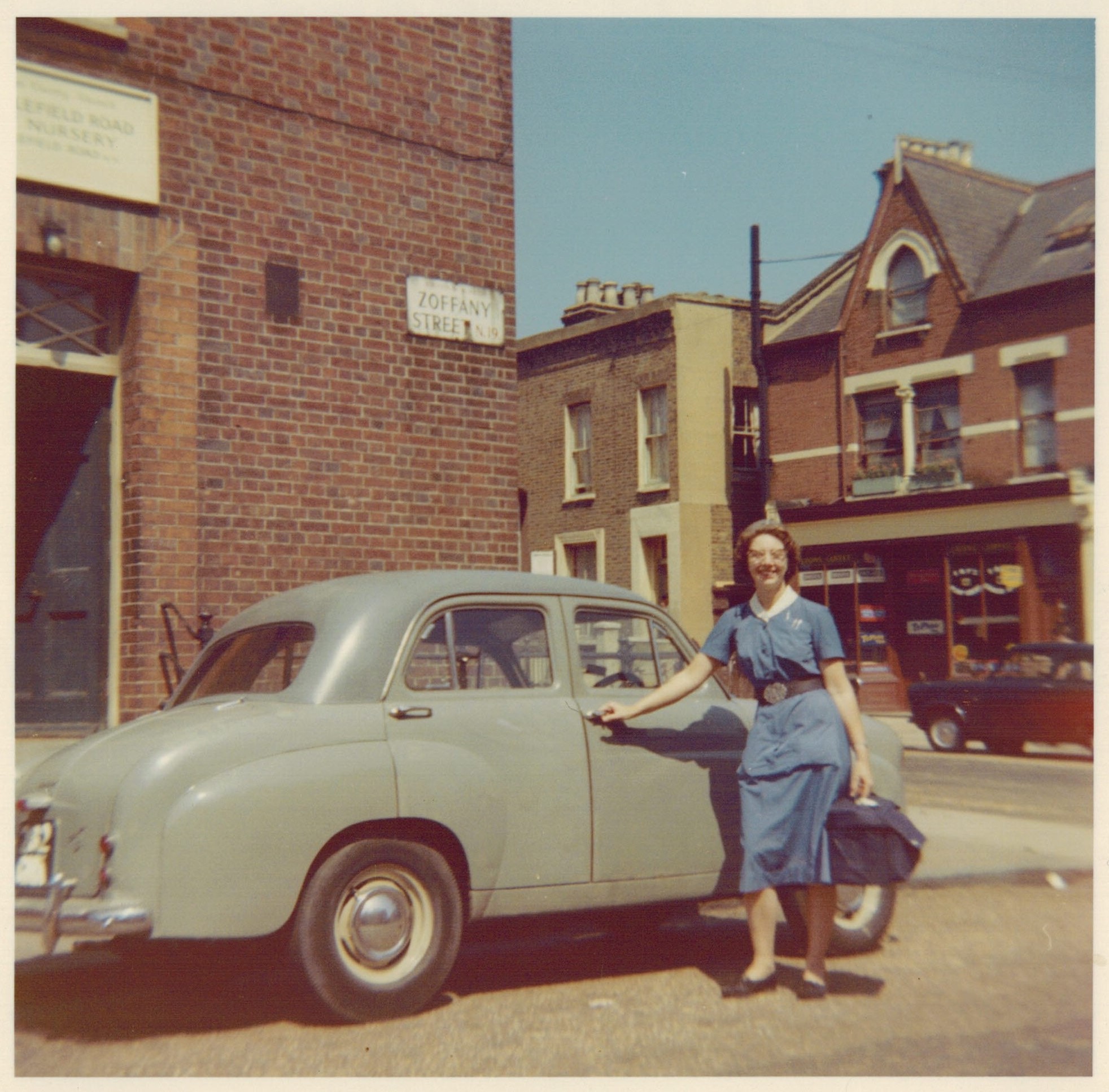 Outside the hostel  © Eileen Richardson, 1963
Interview Excerpt:
Interview Summary: Eileen Richardson
Eileen said that her first impression of the centre was of a very nice clinic, really professional, and she was impressed with the relationship between midwives and mothers. She remembers the superintendent, Mrs Lewis, who was very strict and liked things 'just so'.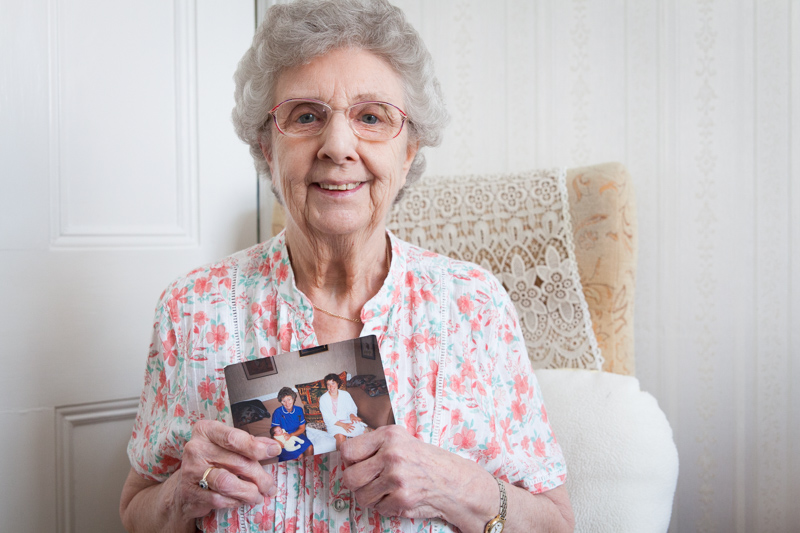 Unlike today, in the 1960's, midwives could be responsible for mothers up to 28 days after the birth, at which time they would hand over care to the Health Visitors.  Eileen also explained that at that time it was very difficult to get a hospital confinement for a birth, and the state of the mother's home had to be 'pretty poor' for this to be organised.
Interviewed by Diane Gold on 9 April 2013.