Hazel Reed worked full-time at Manor Gardens as a clinic nurse from 1975 to 1988. She most enjoyed working with children, of whatever age – and really enjoyed visiting schools to treat 'unwanted visitors' (the head lice) as well as children's verrucas and eye ailments.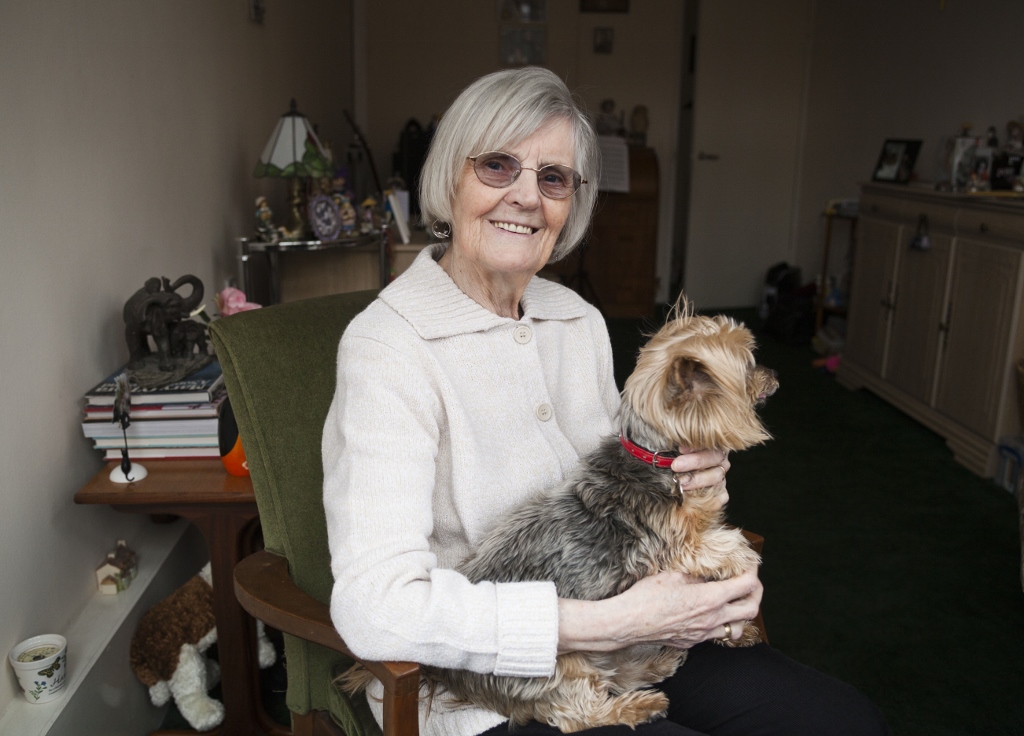 Hazel Reed portrait © Andrea Artz, 2013
Interview Excerpt:
Hazel worked in different departments, including being responsible for welcoming parents with new born babies, weighing them and looking after their health.  She also worked in the family planning clinic, and ran the vision clinic for children up to 6 years old, where they used to check their eyes, prescribe glasses, and provide them with glasses.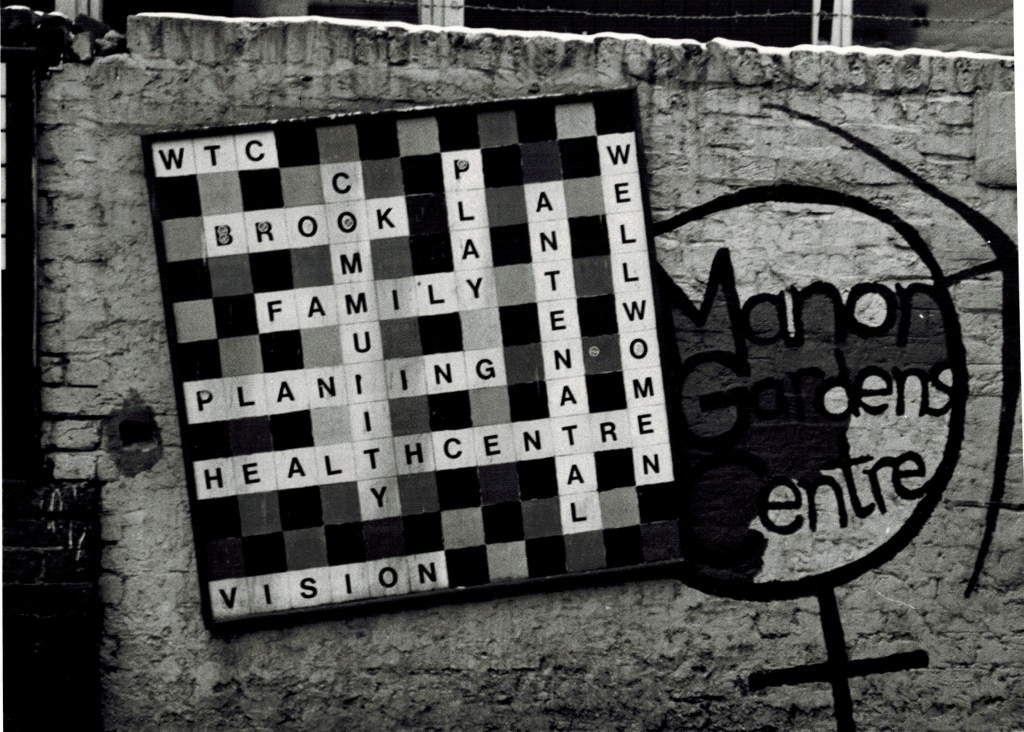 Hazel Reed Scrabble Noticeboard © Hazel Reed c. 1980
When her contact with children lessened, she left the centre to work at the nearby Grafton Primary school. It was there that she really found her niche in work, and is still in touch with the school today.
Hazel was interviewed by Andrea Artz on 26 March 2013.