Peg was born in 1920. Her sister Megan worked at the centre for 10 years and introduced Peg to the centre. Peg began working as a volunteer after her mother passed away. To begin with, it was once a week but it soon became every day as Peg found herself really loving the work with children.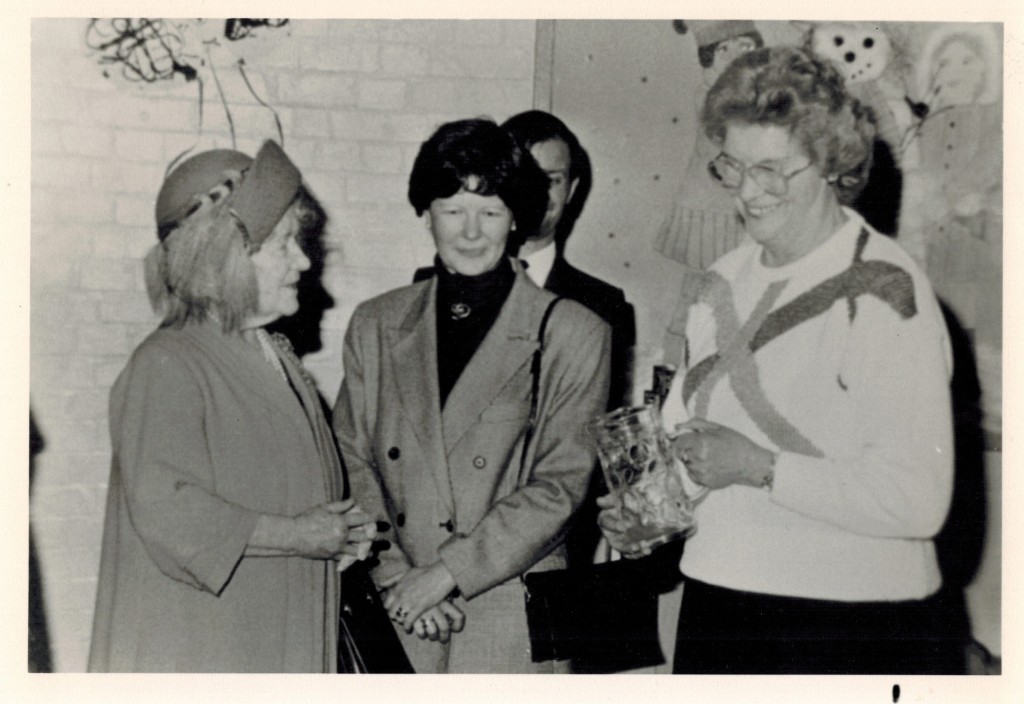 Peg Lunday (right) with the Queen Mother (left) in 1988.
Peg worked at the centre in the playgroup for several years, and fondly remembers work including meeting the Queen Mother when she visited in 1988 (see above photo).
Interview Excerpt:
Interview Transcription: Peg Lunday
She felt everybody she met during working at the centre were nice and she had lots of memorable moments: holding birthday parties for children, holding Christmas parties and giving presents to children.
She remembers it as a wonderful experience and is glad she became involved with the centre.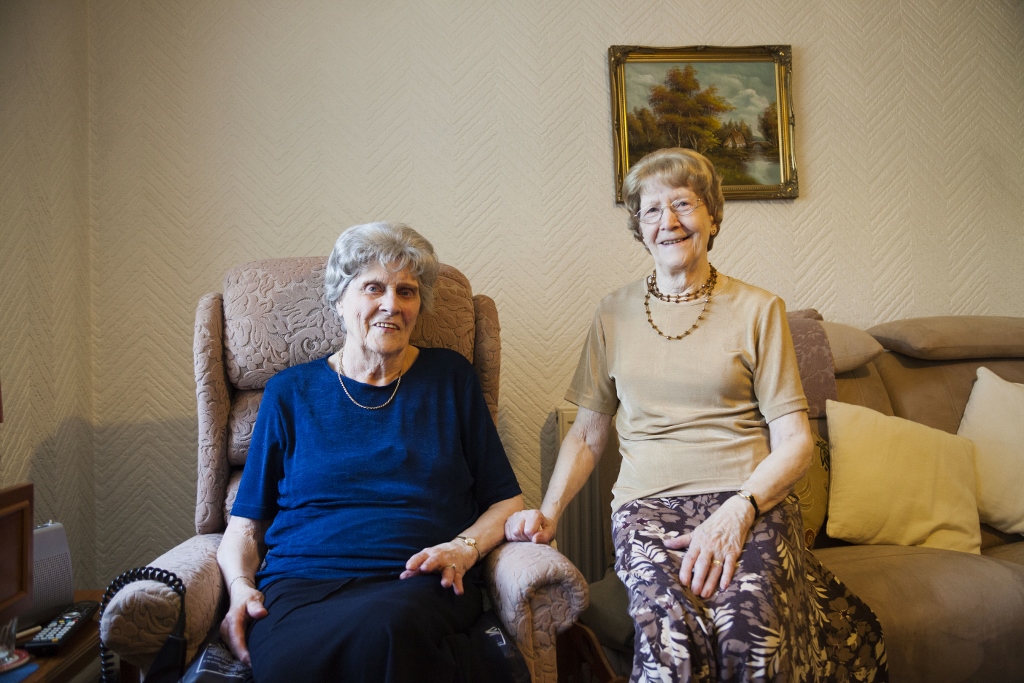 Peg Lunday (left) with her sister Megan Powis in 2013.
Peg was interviewed by Jane Eimermann on 17 April 2013.